The p90x lean workout is one of the three forms of p90x that you can try out to stay fit. P90x lean routine itself is the whole training which is not much different but divided into three versions. The first and most famous is the classic training schedule.
Here we will talk about the p90x lean schedule. The third one is the doubles which is an advanced version to follow as you have to do two workout routines some days a week. P90x lean routines are less intense and more cardio-based rather than other versions of it.
This amazing training is designed to alter your body in 90 days only. After all, it is not a walk in the park. If you are looking for more cardio-based exercises then a p90x lean schedule is the best fit for you.
For complete information on P90x, check out our p90x workout review.
Is The P90X Lean Schedule Easier?
---
P90x lean is not necessarily very easy as you have to do more cardio activities. Your body will truly feel sweating while doing this training. It is one of the intense exercises to test your muscles. Only a solid cardio workout routine requires a solid foundation to make your body strong and flexible. So, it's not an easy task itself but as a whole, it is a different approach to p90x.
If looking to start p90x home workout series, do a checkout list of p90x equipment like p90x dumbbells and P90x resistance bands etc. for better results.
The Key to Success in The P90X Lean Schedule!
---
The true key for any type of training is your nutrition. Once said; "you are what you eat". This is the thing where people struggle the most. Your meal decides the health of your body and a healthy body leads to a healthy mind.
The key to success in a p90x lean schedule is to have a fundamental solid base. A physically fit body can lead you to your ultimate goal of having a balanced healthy body. P90x nutrition and fitness guide can also help you in this process.
You have to be confident and consistent in your p90x lean routines to get needful results.
There are many other benefits of p90x workout, you can find in the article p90x pros and cons/benefits.
P90x Workout routines
---
✅ Core Synergistics
✅ Cardio X
✅ Shoulders and Arms
✅ Yoga X
✅ Legs and Back
✅ Kenpo X
✅ X Stretch
The P90X Lean Schedule Broken Down!
P90X Classic vs. P90X Lean – Picking the Right Program
---
P90x classic is more focused on resistance exercises to make your body powerful and conditioning. This exercise adds to bulk up your muscle's tone.
This program is best fit for those men and women who want to make their muscles toned and strong, whose intention is more on muscle development rather than body fat. In three days, you are going to do resistance training using resistance bands, dumbbells, exercise balls, free weights, and pull-up bars. Cardio activities and yoga workout routines are done on the other three days.
While a p90x lean workout is designed to lose your bodyweight rapidly. It focuses more on cardio activities to make your body lean and good-looking.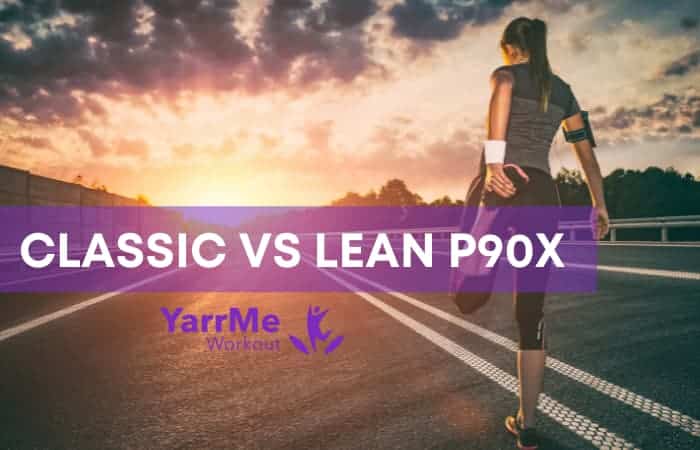 This program is the best fit for women mostly who want to lose weight, and want a perfect body shape with no fat. For those who wish is to have a toned body rather than just toned muscles.
Women can also perform all these exercises, for complete details do follow our article on p90x for women.
Who Should Follow the P90X Lean Schedule?
---
● Someone who want to burn body fat rather than building muscles
● People who love cardio more than strengthen muscles
● Who are more conscious about their lean body
● Who are uneasy having too much muscle fat
● You are going to do three cardio p90x workout routines, two strengthen exercises and one yoga training per week.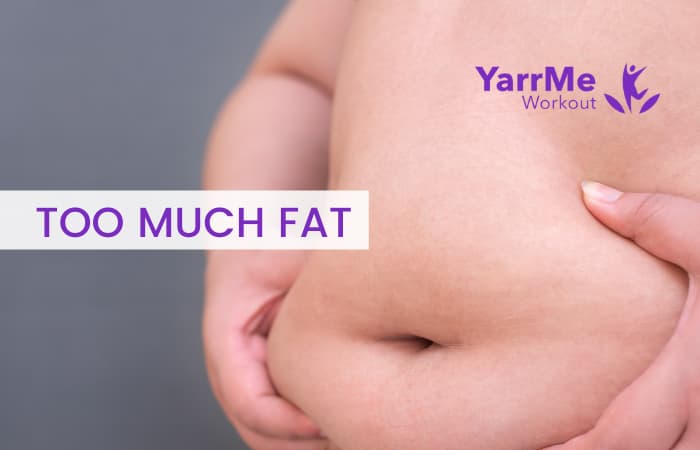 Conclusion
---
Concisely, if you are looking for some p90x workout routines that can burn your body fat quickly then, p90x lean is ideally fit for you. It helps you to shift your body weight and to grow lean muscles in less period rather than other conventional trainings.
P90x lean program works to boost your cardio, having fewer upper body resistance exercises. It is still good for men and women as well. You will see an immense difference in your body's physical condition in just 90 days.
You can also check p90x calendar for other p90x programs like p90x plyometric and p90x muscle confusion.