Insanity is often considered the most intense workout program around. But is it really as challenging as people say? Or does 21 day fix offer a better workout experience? Let's take a closer look at these two programs and see how they compare.
What is Insanity Workout?
---
Insanity is a 60-day home workout program created by fitness expert Shaun T. It combines cardio with strength training to help you burn calories and lose weight. The goal is to help you reach your target heart rate so that you can get the most out of every session while working towards long-term results. Most workouts are about an hour long and can be done from home. You will need very little equipment; all you need is a stability ball and a stopwatch.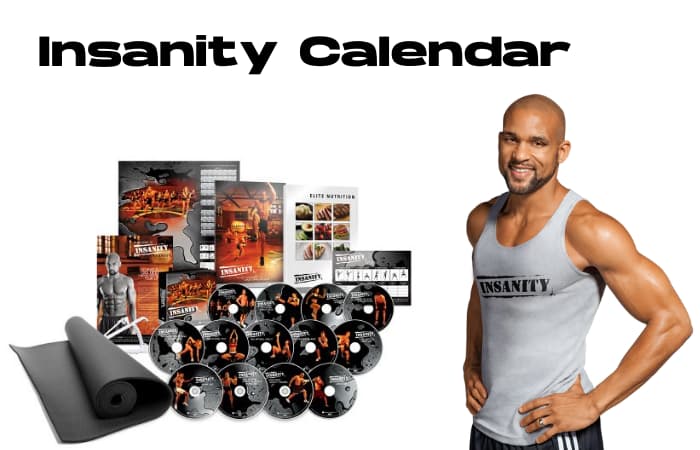 What's included?
Insanity comes with 10 DVDs containing a total of 12 workouts, an 84-page fitness guide, a nutrition plan, and a calendar so that you can track your progress. The workouts are divided into four different levels so that they can be used by people of all fitness levels. People who are just starting are encouraged to start with level one. Level two is for intermediates, three is for advanced and four is the final stage which is only recommended for people who have completed the previous stages already.
What is 21 Day Fix Workout?
---
21 Day Fix is a combination of a simple 30-minute workout session and portion control eating plan that is easy to follow and continue. Created by fitness expert Autumn Calabrese, this program helps you lose weight up to 10 lbs or more and shape up in just 21 days.
There are two components in 21 day fix- the seven-day workout program that includes cardio, cardio with weights, resistance for the upper body, toning of the lower body, yoga, and pilates. The other component is the eating plan which separates food into different colored containers to help you portion control your meals.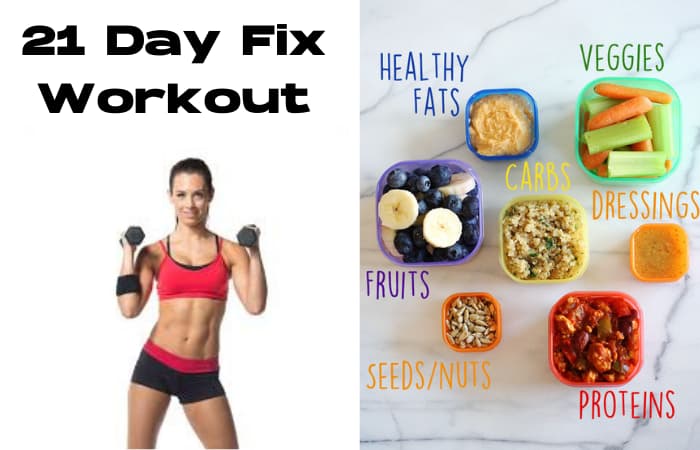 What's included?
The 21 Day Fix comes with an exercise guidebook containing over 30 exercises with three levels of difficulty, a nutritional guide, and a portion control guide. There is also a workout calendar and color-coded containers to help you track your calories and servings.
Insanity vs 21 day fix – Comparison
---
To offer better understanding and help make a proper decision, we are going to divide the comparison into 5 important sections;
==>> Workout Goals
Insanity's goal is to help you reach the target heart rate zone while burning calories and losing weight. 21 Day Fix, on the other hand, focuses more on toning your body and shedding some pounds. One of the main differences between these two programs is that Insanity tends to be more intense and the workouts last longer than 21 day fix.
==>> Workout Duration
As we have mentioned earlier, Insanity workouts last for an hour each while 21 day fix normally takes 30 minutes or less to complete. Most people who sign up for these programs tend to prefer short but effective workout sessions. The idea of spending an hour at the gym while you can get your same workout done in half the time is very attractive.
==>> Workout Setup
Insanity and 21 Day Fix both require minimal equipment for their workouts. The main difference here is that you will need to download the Insanity workout videos onto your portable device or laptop so that you can work out from home. On the other hand, most 21 day fix program requires little more than a pull-up bar and some weights if you choose to work out with weights.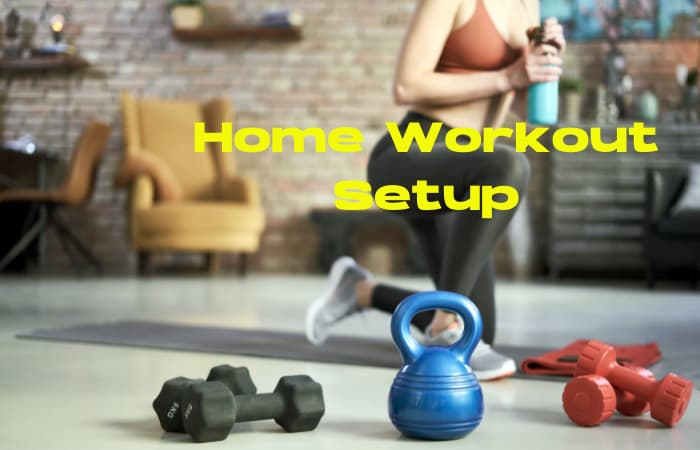 ==>> Workout Program
Both programs offer 30-minute workout sessions that are divided into different stages. Insanity comprises of four different levels, each designed for newbies, intermediates, advanced, and experts respectively. It consists of 10 DVDs filled with 12 different workouts. On the other hand, 21 day fix has only one level and each workout session lasts 30 minutes or less. You can choose between cardio, yoga, and pilates based on your preference and background.
==>> Workout Preference (Which one suits you the most?)
You should know which program will suit you the most to make an informed decision. Consider your background and your fitness goals when choosing between Insanity and 21 Day Fix. If you have been working out for years, then perhaps starting with a higher level might be best for you. On the other hand, you might want to begin with a lower level if you are new to working out or just getting back into it.
You should also consider your workout preference. If you prefer workouts that offer full-body training, then Insanity is the better choice because you can work on all areas of your body during each session. However, if you like workouts that focus on one particular area, then 21 day fix will be the better choice.
==>> Support during Workout
Both programs offer a lot of support during workout sessions in the form of trainers and fitness guides. The Insanity trainer, Shaun T is known in the industry for his highly motivating and fun workouts. On the other hand, Autumn Calabrese's vast experience as a personal trainer has provided her with the know-how to help people achieve their fitness goals. Both trainers are known for mixing things up so that you don't get bored of doing the same workout over and over again.
Absolute Winner!!!!
---
We do prefer and promote insanity as it is not just a home workout program but a fitness system that will make you push your limit in the least amount of time. However, it's always the goals that will decide the absolute Winner.
Both programs offer great workouts and calorie-burning abilities, but you should choose between them based on your personal preference. Some people prefer short but effective workouts while others like longer sessions. Likewise, some may prefer to focus more on toning their body while others want to burn fat and lose weight.
Consider your fitness goals before choosing between these programs so that you can make the best choice. If you are still undecided, then perhaps you can try both and see which one suits your workout preferences and lifestyle better.